Resetting password from login screen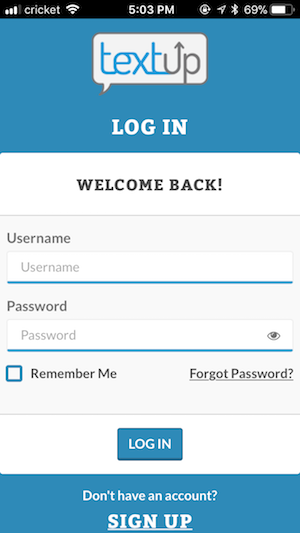 Select the Forgot password link on the login page.
---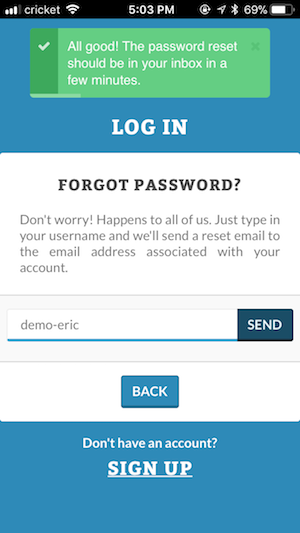 Type in your username. If TextUp can find an account that matches the provided username, TextUp will send an email to the address associated with that account with a reset link.
---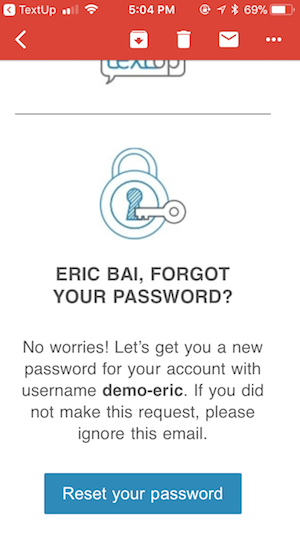 Select the reset link in the email.
---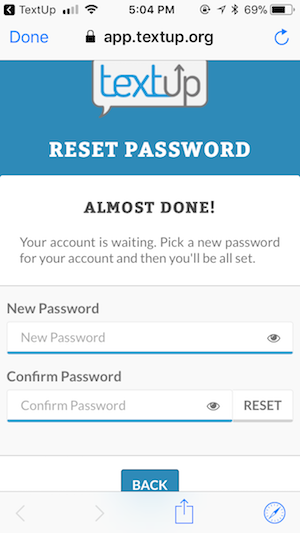 Type in a new password. Then, return to the login page to log in with your new credentials.
---
Resetting password from admin dashboard
You must be an administrator in order to do this.
Updating password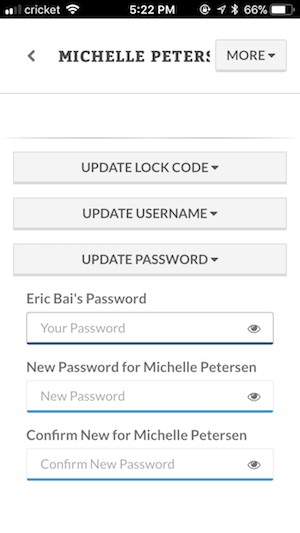 Admins may reset any user's password by first authenticating with their own password then typing in a new password for that particular user.
In the accompanying example, Eric is the admin and Michelle is the user Eric is resetting the password for. Note that we enter Eric's current password (not Michelle's current password) into the first field then enter Michelle's new password twice.
---
Sending a password reset email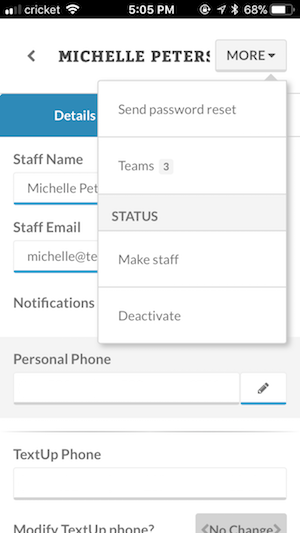 On the user details page in the admin dashboard, open the More menu to reveal an option to send a password reset to the email address associated with this account. This allows the user to come up with their own new password.
---