Inviting staff to create TextUp accounts
Rather than have staff members request TextUp accounts that an administrator will need to approve, administrators can invite people to create TextUp accounts under their organization.
Mobile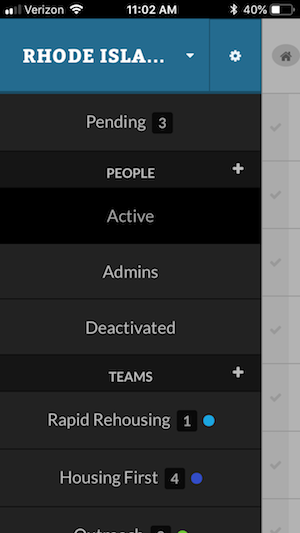 On a mobile device, you'll need to access the sidebar by pressing the house icon in the top left corner of your screen. In the sidebar, you'll want to press the + icon next to "People."
---
Desktop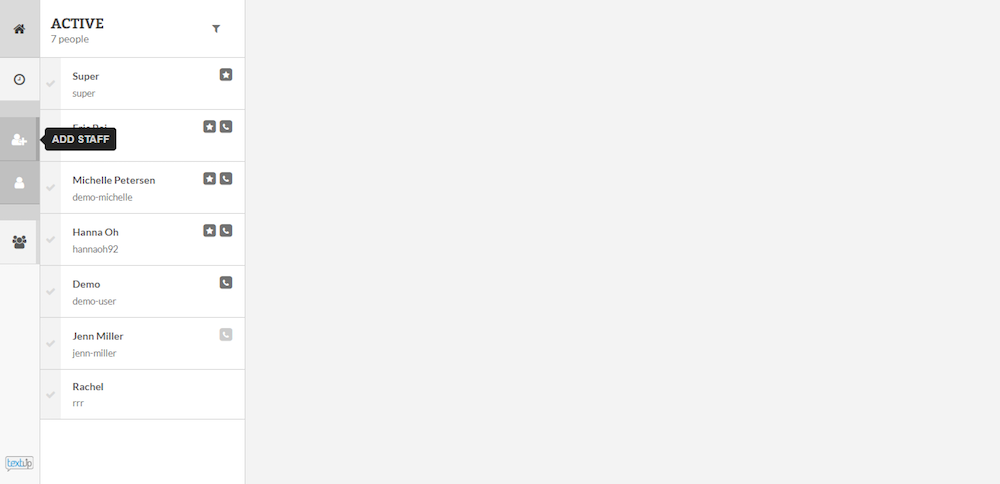 In desktop view, you can add staff via the Add Staff icon in the left hand toolbar.
---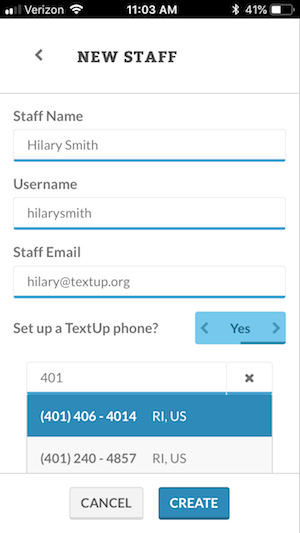 When inviting a staff member, you'll need to identify their name, username, and email. The invite will be sent to them via email. You can assign them a TextUp phone number now or later. Be sure to press Create when you're finished. The invite email will provide a temporary password which the staff member can use to log into TextUp and then reset their password.
---